Metal Shipping Containers in Portland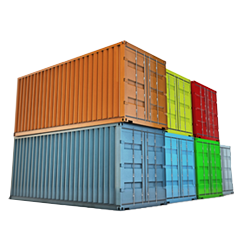 When you need metal shipping containers in Portland, there is only one name you should trust: Viking Cargo Containers. We have been selling new and used cargo containers for years to businesses and individuals who need the strongest containers available. Contact us today for a no-obligation quote on the 20- and 40-foot shipping containers that you need.
Shipping Container Delivery
We make it as easy as possible to buy and pick up the containers that you want. With more than 25 distribution centers across the country, including one right here in Portland, wherever you are, you probably are not too far from us! If you are unable to pick up your shipping containers, don't worry: we can deliver right to your home or business. Our special delivery vehicles allows us to quickly place your units exactly where you want them.
Why Viking Cargo Containers Are Different
While some companies might be content to sell you any containers that they can get their hands on, we take the time to make sure that each unit passes our rigorous quality standards. We believe that, even when you are buying a used metal shipping container, that what you get should be in the best possible condition.
Get in touch with us today to learn more or for a free quote!